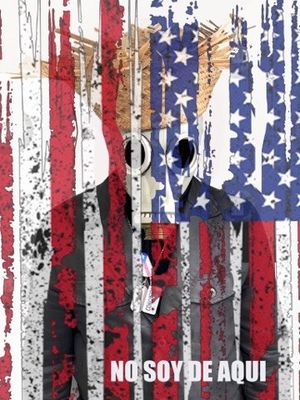 "There is a confluence at this moment in history, of this inability to breathe, whether it is because a cop is choking you or because your air is polluted" - Theodore Richards
"When we revolt it's not for a particular culture. We revolt simply because, for many reasons, we can no longer breathe" - Frantz Fanon 
The Nuyorican poet, Pedro Pietri told us in one of his poems that "Your breath is your promised land." The COVID-19 pandemic reminded everyone of the importance of breathing. The severe acute respiratory syndrome coronavirus, causes among other things,  shortness of breath  and other respiratory symptoms. Though prior to 2020 many of us may have taken breathing for granted, fact is, we can go days without water and possibly weeks without food, but we can't go even a few minutes without breathing! The importance of breathing is linked directly to the importance of one particular element your body needs constantly: oxygen. Take that away, and you take away life. Breath really IS life! 
The World Health Organization estimates that air pollution kills about 7 million people a year across the world. According to data from NASA's Amazon dashboard, fires charred 43,000 square kilometers (17,000 square miles) of the Pantanal region in 2020—about 28 percent of the Pantanal. These wildfires raging in the Amazon Rainforest continue to drive a spike in breathing problems among children in Brazil. Cities closest to the fires saw a 36% increase in children's hospitalizations for respiratory diseases. Even those who live a little farther away aren't safe - the smoke has covered hundreds of thousands of acres, stretching across South America into neighboring countries, Colombia, Peru, Bolivia, and Paraguay. 
Tear gas is a chemical weapon used all over the world by law enforcement to control riots and disperse crowds. Despite its frequent use during peaceful protest, various international treaties have ruled the use of tear gas illegal in wartime. Tear gas works by irritating mucous membranes in the eyes, nose, mouth and lungs. It causes crying, sneezing, coughing, pain in the eyes, temporary blindness, and difficulty breathing. In the first five months of anti-government protests in Hong Kong in 2019, police fired nearly 6,000 rounds of tear-gas at protestors — which was far fewer than were used in Paris, France in a single day that summer against gilets jaunes (yellow-jacket) protesters. In Puerto Rico, in 2019, thousands of protesters, demanding the ousting of the puppet colonial Governor of Puerto Rico, requested that supporters and allies send them gas masks, as the colonial government's policia shot tear gas canisters at the peaceful protestors. 
On July 17th, 2014, Eric Garner's last words were "I can't breathe," as he was choked to death by NYC cops. He repeated those words eleven times, before the life was choked out of him. CPR was not performed on him and no one was indicted for killing him. On May 25th, 2020, George Floyd Jr. was murdered by police during an arrest. One of four police officers who arrived on the scene, knelt on Floyd's neck and back for 9 minutes and 29 seconds. George Floyd's last words were "I can't breathe." 
The New York Times found that over the past decade at least 70 people have died in law enforcement custody after saying those same words — "I can't breathe." According to the Times, "in some of the 'I can't breathe' cases, officers restrained detainees by the neck, hogtied them, shocked them with a Taser multiple times or covered their heads with mesh hoods designed to prevent spitting or biting. Most frequently, officers pushed them face down on the ground and held them prone with their body weight. Some were deaths that occurred after detainees' protests that they could not breathe were discounted or ignored. Some people pleaded for hours for help before they died." 
In 2019, the Attorney General declared that Eric Garner's death would not lead to federal charges against the NYC police who killed him. Eric Garner's mother, Gwen Carr, stated that "Five years ago, my son said 'I can't breathe' eleven times... And today we can't breathe, because they let us down." 
In the first days after George Floyd was murdered by Minneapolis police, rioters tore through Minneapolis, St. Paul and other metro communities in retaliation, causing millions in property damage to more than 1,500 locations. Protestors left a trail of smashed doors and windows, covered hundreds of boarded-up businesses with graffiti and set fire to nearly 150 buildings, with dozens burned to the ground. On April 11, 2021, the cop who killed George Floyd was found guilty on all counts for causing George Floyd's death. 
arm in arm with arms, 
- Prophet