Singer/Sonero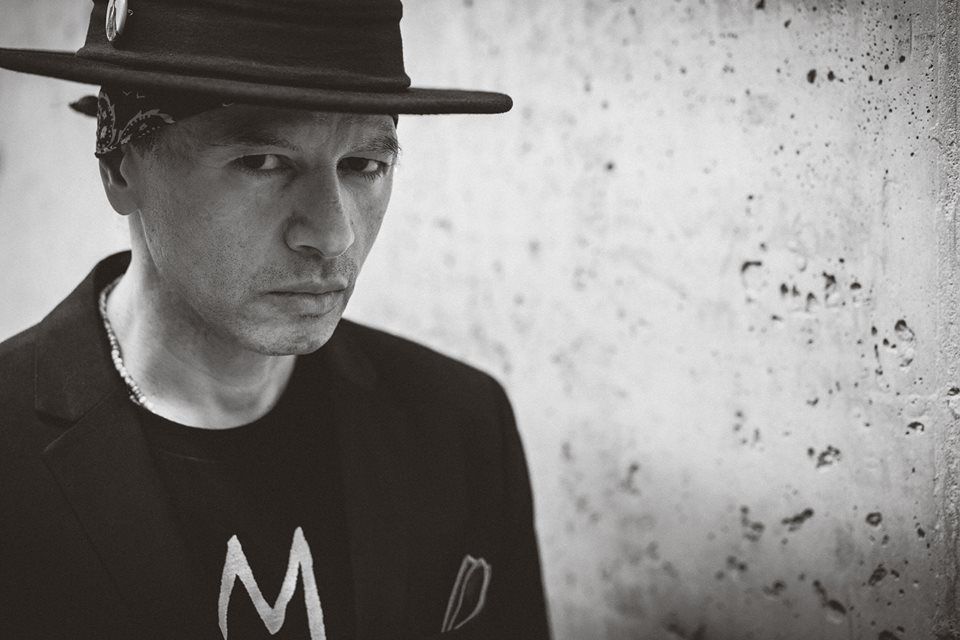 "not4Prophet comes to bring relief, to let you, me, all thinking people know, we are not alone" - Nikki Giovanni
Prophet aka Not4Prophet (aka Alano P. Baez), is a Latin Soul sonero, Hip Hop emcee, Punk protest singer, seditious songwriter, graffiti writer/vandal, political playwright, actor, director, poet and/or barrio bard, a committed community agitator and a revolutionary teacher/co-creator of knowledge.
Born in Ponce, Puerto Rico and raised in the (Boogie Down) Bronx, East (Spanish) Harlem aka El Barrio, and the Lower East Side/Loisaida, in New York City, Prophet's first medium of art was graffiti writing in the streets. Then poetry on paper followed and finally rhymes on a microphone.
As former lead singer of the iconic "puerto punk" band RICANSTRUCTION, emcee of agitrap group X-VANDALS (along with Public Enemy's DJ Johnny Juice), and current cantante for the salsabotuers, ABRAZOS ARMY, Prophet is respected as an anti-corporate avenger for his refusal to work with corporate record labels in accordance with his staunch punk ethics and Malcolm X' "No Sell Out!" credo.
He has released two full length records and an ep on independent labels with RICANSTRUCTION (Liberation Day on CBGB Records, Love + Revolution on Uprising Records and Abu Jamal on AWOL Records), two more do-it-yourself (DIY) releases with X-VANDALS (The War of Art on Resister Records, GhettoBlaster on his own label, AGIT Records), two solo self-release full length albums of labor song "ricanstructions" (Labor of Love on AGIT Records, Working Class Zero on AGIT Records) and a recent debut full length album with his current band, Abrazos Army (on his own label, Barrio Music).
Prophet is the author of "Last of the Po'Ricans Y Otros Afro Artifacts," a collection of his poetry that was published by a nonprofit entity (2 Leaf Press), a self released book of political poems entitled "Mini-Manual for the Modern Day Machetero: A Poetic Polemic," and has written and produced three award winning plays (as Alano P. Baez), Don't Take Me Alive!, Trash Talk: A Play About Garbage, and Las Lolitas, that were all brought to life at prestigious theatre festivals.
Prophet also starred in, composed/performed the soundtrack (with RICANSTRUCTION), and co-wrote the feature-length film, MACHETERO, which won awards in several countries, including South Africa, Ireland, Thailand and the US (New York).
Prophet teaches "Self Expression = Self Determination" creative writing classes to homeless/houseless people in the Bronx, NY and conducts "From Hollas to Hip Hop" workshops in schools and squats, where he discusses (and demonstrates) the history of African derived music as a form of cultural resistance.  
Prophet aka Not4Prophet is a longtime warrior and advocate for Puerto Rican/Borikua decolonization, self determination, autonomy and liberation by any means necessary.