Abrazos Army is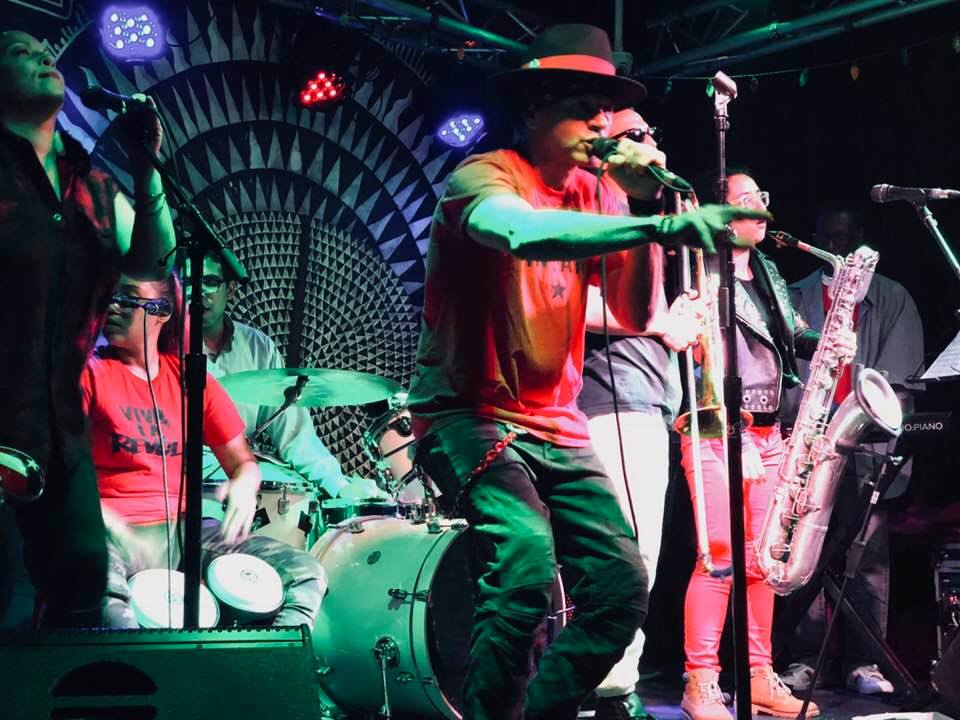 Fronted by the iconic underground protest singer/mc/poet/songwriter and all around anarcho-agitator, Prophet aka Not4Prophet, formerly of anti-corporate political punk rock band, RICANSTRUCTION and (alongside DJ Johnny Juice of the legendary rap squad Public Enemy) the conscious Hardcore Hip Hop group, X-Vandals, Abrazos Army is a New York City Uptown based genre bending/blending, SalSoulful Jazz Afro-Funk meets radical Rap 'N' Roll rhythm machine. 
Prophet joined the Abrazos Orchestra (a "latin music" group founded by percussionist, Anibal Collazo Jr. and Photographer/singer, Amy "Aimz" Ponce) in 2018, after having jumped on stage and free-styled at an Abrazos show, and brought a vital and aggressive agitrap edge, Hip Hop heart, seditious street-soul sound, punk rock attitude and resistance rhymes to the Abrazos Orchestra's Latin foundation, and shortly after, they ricanstructed into the Abrazos Army. 
Although Abrazos Army is a loud and proud product of "The Boogie Down Bronx and part a Harlem," and its Nuyorican history and heritage is powerfully presented and represented in it's Hip Hop infused salsa meets soul stylings, collaborators and comrades of the Abrazos Army represent the entire essence of 'the Empire State' and have gnarly roots and far-reaching branches that extend to Latin America, the Caribbean and all the way to Asia, Africa and back. 
ABRAZOS ARMY is an in your face embrace!!!