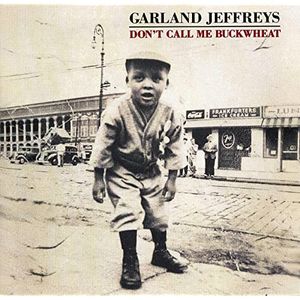 Listen to the radio 
Bringing waves across the color line 
Each and every song is 
The color of music... 
In 1980, SAMO IS DEAD was scrawled on a wall in downtown Manhattan by two young graffiti writers. One of them, a Puerto Rican/Hatian by the name of Jean Michel Basquiat, and the other, a Puerto Rican named Al Diaz who also went by the graffiti tag BOMB-ONE. It was one of many (ill-legal) tags/throw ups/wildstylez/burners that covered the city's streets and subways back then, but it read sort of like an ominous premonition of what was to come. The NYC of the 1980's was rough (and rugged) and a lot tougher (than leather) than it is today. The New York Times reported that according to the Police Department, "1980 was the worst year for crime in New York City history." In 1981, residents of the South Bronx protested against the film, Fort Apache The Bronx, for its negative depiction of Black and Puerto Rican people. Even the then Mayor of New York, Ed Koch, who was not known for being particularly pro-Black or Puerto Rican, described the film as "racist," stating that in the movie "there was not one Puerto Rican personality that was without some major character defect.''  
In 1982, GrandMaster Flash and the Furious Five (featuring the magnificent MC Melle Mel) released a Rap song called The Message which flipped the script for all the calle kids in NYC!!  
It felt like the first time hearing a song who's sonics sounded like the soundtrack of our experience and who's words spoke eloquently of the rage and social reality of our surroundings (shout out to Fishbone!). That same year, a white punk band out of Los Angeles, called the Circle Jerks released a song called Wild In the Streets, which, although at that time I might've been runnin' and gunnin' in them (New York) city streets,  didn't really resonate much with me. In 1984, a white vigilante was praised and rose to national fame (he was compared to Charles Bronson's vigilante "hero" from the 1974 film, Death Wish) for shooting four young Black men who had asked him for $5 on the subway. In 1989, five teenagers ranging in age from fourteen to sixteen, were arrested and wrongfully accused/charged with the rape of a white woman (in 2002 they would be found innocent and released from prison) in Manhattan's Central Park. The NYPD and media (frenzy that ensued) said the Black and Brown boys were "wilding" (acting like wild animals?) when they attacked the woman. These were Nueva Yo's mean streets that we boldly trod down in kicks and combat boots back then.  
As a Nuyorican bwoy running wild (but not "wilding") in the streets of (Spanish) Harlem, I was listening to both Hip Hop and Punk Rock (and my papi had been in a Salsa band). I knew and grew up around musica and was always looking for the perfect beat while also tryna sweat/check every technique! I listened to everything from Hector Lavoe Strikes Back and KRS ONE's By All Means Necessary to Living Colour's Vivid and  Public Enemy's It Takes a Nation of Millions to Hold Us Back; and any sound that permeated the projects, politics and pulse of my very being along Lexington ave in El Barrio or the Grand Concourse in El Bronx.! 
Thirty years ago, (and ten years after The Message), an artist that I didn't really know nada about by the name of Garland Jeffreys put out an album (back when record albums still mattered!) called Don't Call Me Buckwheat, which changed the whole trajectory of my very boogie down being!. I only came across the album because I was a fan(addict) of the guitar player, Vernon Reid, whose band, Living Colour, I worshiped at the altar(native) back then, and who's git was featured on Garland's album. I went to the wrecka-stow, snatched Buckwheat, read the back cover carefully (back when we still did that!)... The song titles alone sounded like they coulda been a poem from the 1960's/'70's Black Arts Movement: Welcome to the World, Don't Call me Buckwheat, Color Line, Hail Hail Rock N Roll, I was Afraid of Malcolm… 
Garland Jeffreys was a Rock N Roll singer/songwriter/recording artist who'd been around for years, but never quite got his flores! In 1973, he wrote and recorded Wild In the Streets (you can hear it now on youtube accompanied by a video that features footage from 80 Blocks from Tiffany's, a 1979 documentary about Black and Puerto Rican South Bronx street gangs) which somehow makes perfect sense. His original version, voted one of the 60 best songs ever written about New York City by the Village Voice, is a rock n soul homage to Gotham, with a hint of Latin rhythms underlying it. When asked in a 2013 interview what were his thoughts on record labels, he replied "I think that the record business and the artist have an adversarial relationship. I don't see very much harmony in that kind of relationship, especially when you want to do things that are out of the box." 
When I first heard Don't Call Me Buckwheat, it felt right on punto. A Rock N Roll album that included elements of Reggae, Blues, Latin, Hip Hop (and a Malcolm X sample!) and even Doo-wop, fused with socially aware/politically conscious lyrics and messages concerning racism, injustice, and cultural theft ("Little Richard, Chuck Berry, Bo Diddley, Fats Domino/Here come Elvis, Gene Vincent, Buddy Holly and Jerry Lee).  
By the time I formed my first band in the mid 1990's, an all Puerto Rican (not "Spanish!") anti-corporate crew from Harlem called RICANSTRUCTION, that created a sancocho of everything from political Punk Rock, and revolutionary Hip Hop to rebel Reggae and seditious Salsa, I already knew that I would never be satisfied with simply making mindless "party" music for mass consumption. I knew, that like Fela Kuti said, music is the weapon of the future and I wanted to (really) rage against the machine and crash any and all color lines by (m)any means necessary! Like the songs and artists that I grew up listening to who had something (true) to say and said it, I knew that my songs would have to, like Chuck D and Public Enemy, fight the powers (that be); Like Bob Marley and the Wailers, get up!/stand up!; like Curtis Mayfield and the Impressions, move on up!; and like Garland Jeffreys, take freedom instead! And I been doin' it ever since!  
arm in arm with arms,
prophet